Big Bull Session Bison Sculpted Mug
8459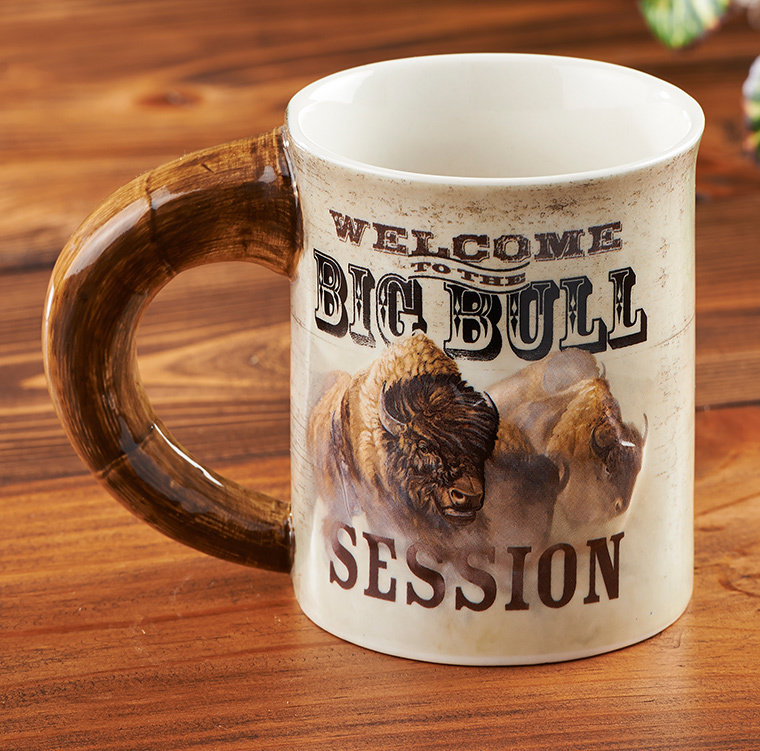 Welcome to the Big Bull Session – Bison Sculpted Coffee Mug
Image by Grant Hacking
Ready to shoot some bull? Bold words combined with Grant Hacking's image of powerful charging bison makes this stoneware coffee mug a real conversation starter. Raised image and sculpted horn-shaped handle. 4-1/2"H. Holds 16 oz., 4-1/2" high. Microwave and dishwasher safe. Produced exclusively by Wild Wings.