It's the perfect time to become a member so that you can join us for our annual meeting and 2022 Board of Directors Election!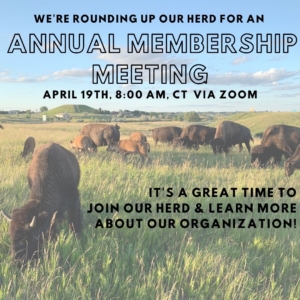 We are excited about the opportunity for you to join us as we discuss updates on our activities from the last year, as well as our upcoming plans.
If you'd like to join in on these events, become a member today by applying online through our website, stop by the museum, or give me a call at 701-252-8648. Please don't hesitate to contact Visitor Services & Membership Coordinator, Halsey, with any questions you may have about our membership levels or the application process.